Lake Louise
If you are considering getting married in Lake Louise, you couldn't ask for a more beautiful place (except maybe Moraine Lake, but we'll get to that in a moment). Right next to the lake is the Fairmont Chateau Lake Louise, so the spectular scenery is right on your doorstep if you choose to stay at this location.
The morning reflections on a calm day are stunning.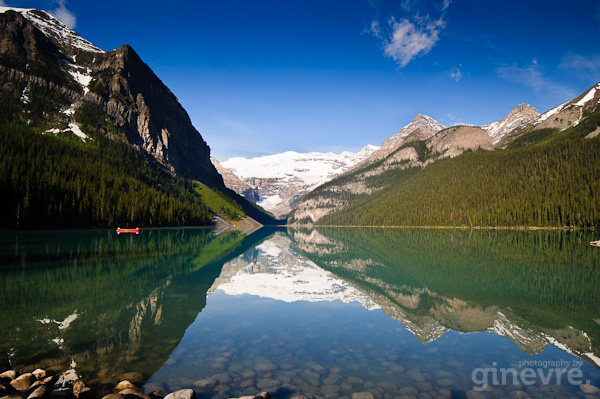 It is worth making the effort to get up early.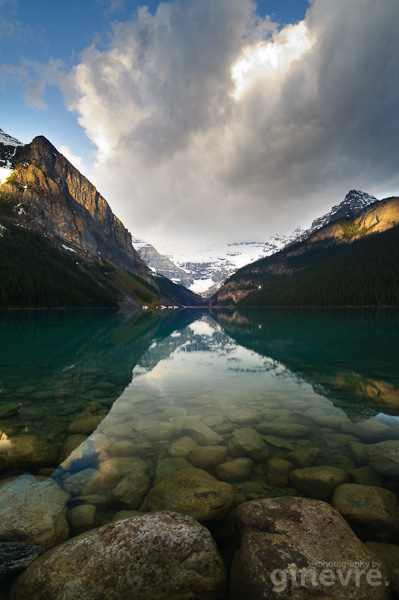 The colour of the water has to be seen to be believed.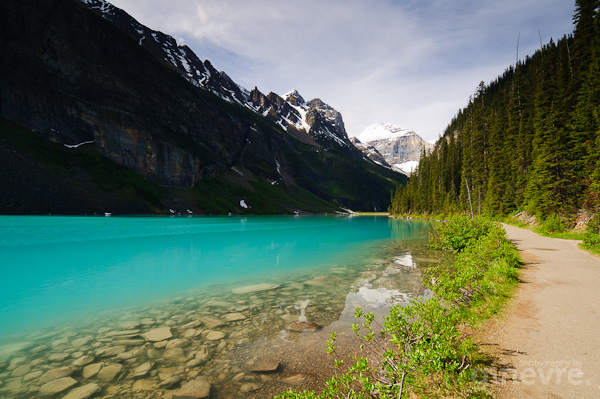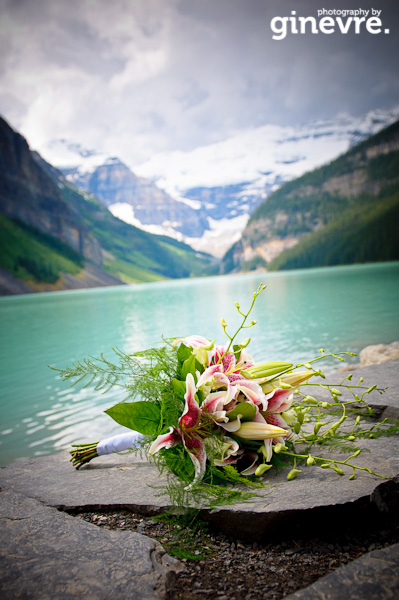 In winter, the lake transforms into a chilly, but still lovely, fairytale scene...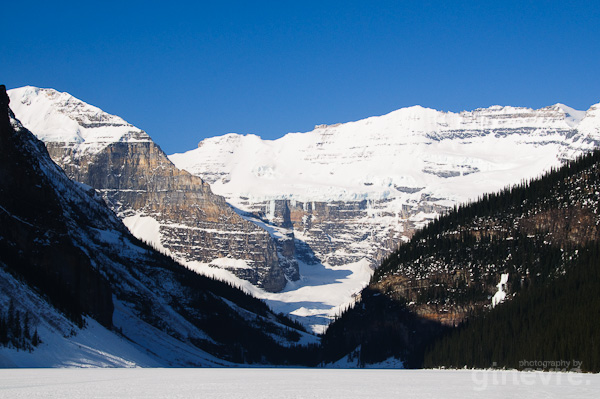 complete with an ice castle.
Moraine Lake
Not far from Lake Louise is the jewel of the Rockies, Moraine Lake. Getting married here is almost a guarantee for amazing wedding photos!
If you are staying at Moraine Lake, try to get up early to watch the sunrise, it's worth getting out of bed for.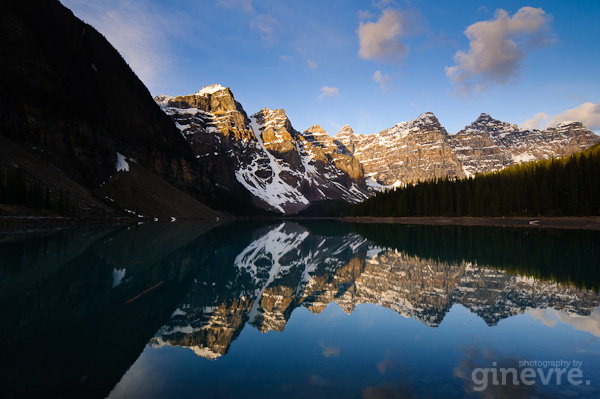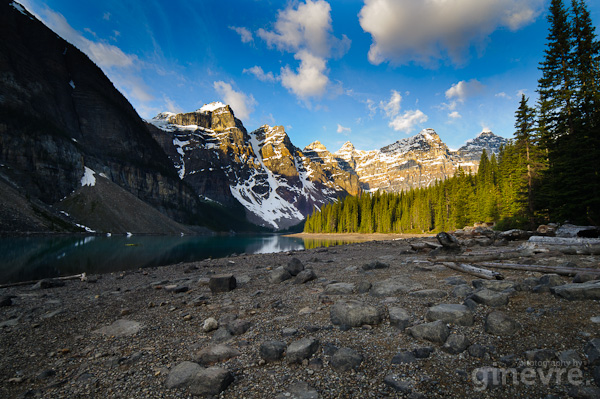 This is the view from the edge of the lake.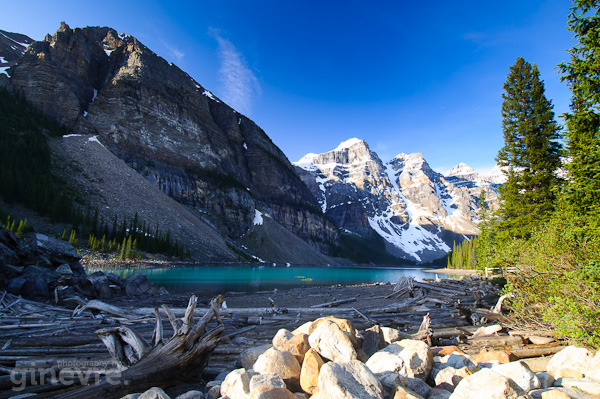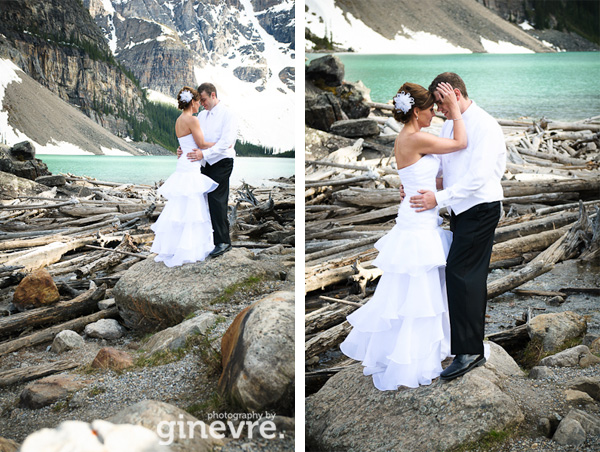 On top of the rockpile is pretty much the dream wedding location. It's hard to imagine a more beautiful backdrop for your wedding day.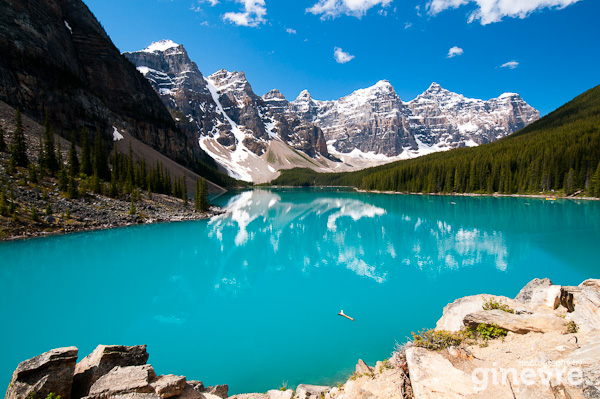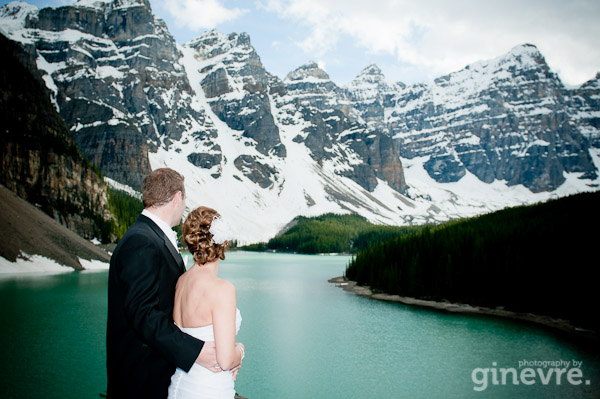 The road to Moraine Lake is closed to vehicles during the winter and reopens in late spring.
Want to see more? Take a look at Donna and Kirk's Lake Louise wedding.

I got married at Lake Louise... check out my Lake Louise wedding experience. Or have a look at this Moraine Lake wedding.
Thanks for visiting!
Ginevre