With only a few weeks to go until their wedding, Albert and Nan realised it was time to get some engagement photos! They drove up from Calgary on the day of a massive wind-storm, which thankfully was not quite as severe in the mountains, but was still challenging to shoot in. They brought their beautiful puppy Meeko, who was far more interested in eating snow than in posing for photos.
We headed first to Lake Minnewanka, and shot in a few locations by the lake where the wind wasn't quite as strong. They were quite happy to sit in the snow for me so I was able to try a shot I'd been wanting to do for a while, and since I had to lie on my stomach to get the shot I think they got the better end of the deal! At this point we decided to break out the handwarmers for myself and Nan (I always bring hand-wamers for my clients in winter).
Next we headed to Two Jack Lake and they took Meeko for a little walk in the snow. The late afternoon light cast a beautiful glow on the trees.
Lastly we headed to Vermillion Lakes, to get some classic shots with Mt Rundle in the background. The wind had died a little by this time, and we hadn't been there long when the sky opened up just enough to reveal a beautiful blue behind Mt Rundle to contrast with the snow and ice. We attempted a few more shots with the still snow-eating Meeko and then decided we'd done pretty well. I'm delighted with how the photos turned out, especially when just an hour away in Calgary windows were being blown out of buildings!
Best of luck for your wedding Albert and Nan, and I hope you have an amazing day.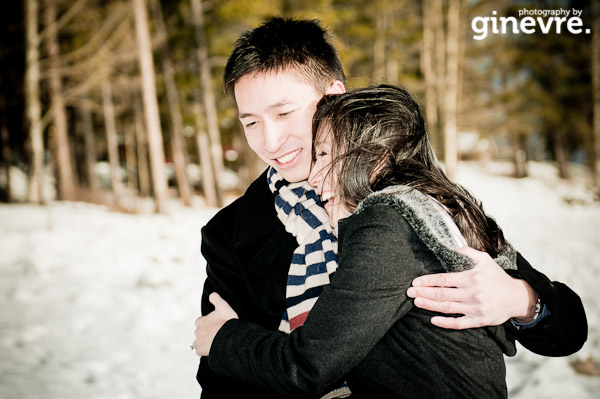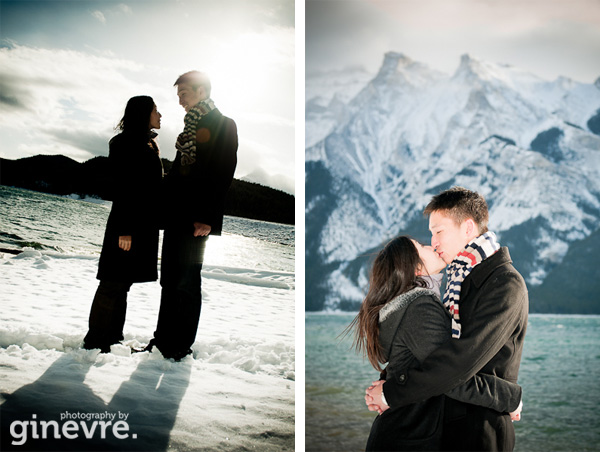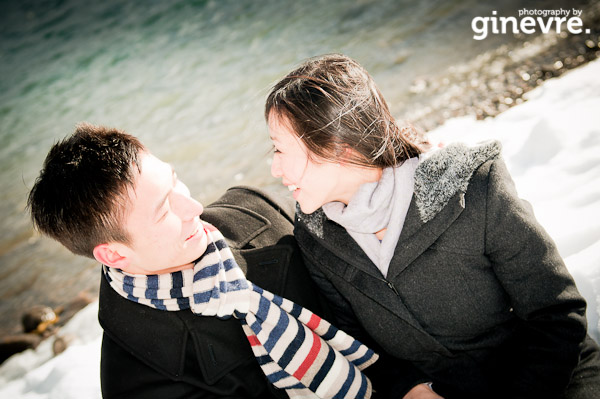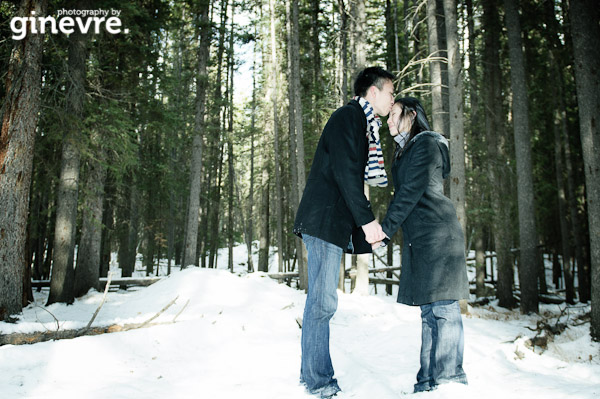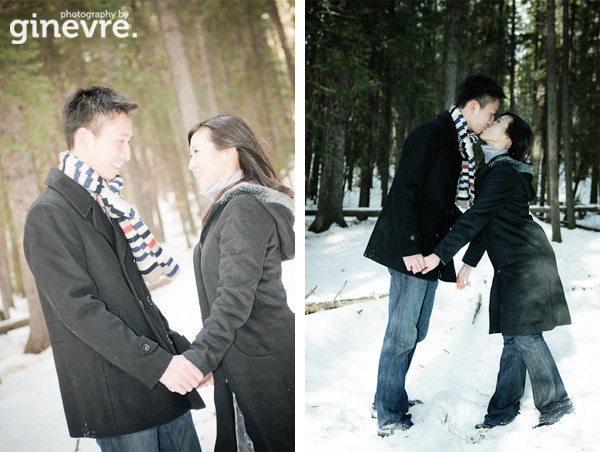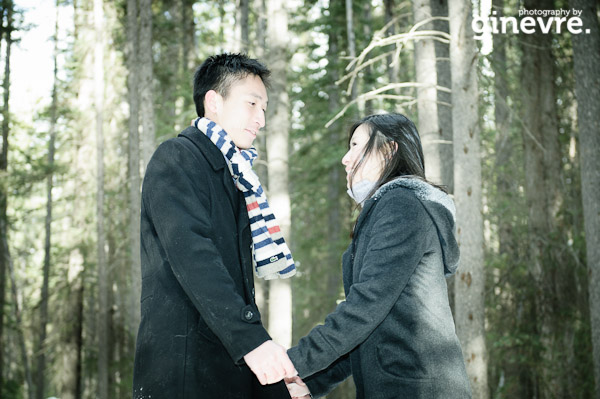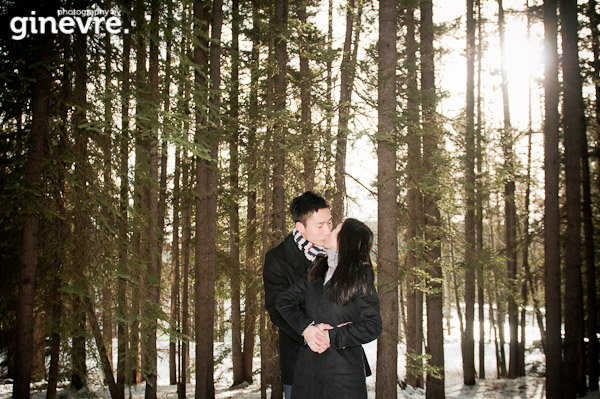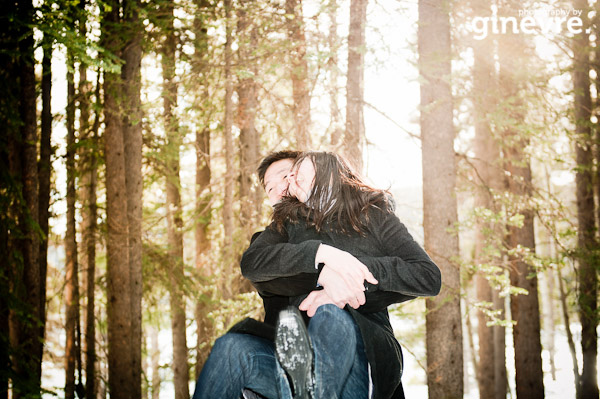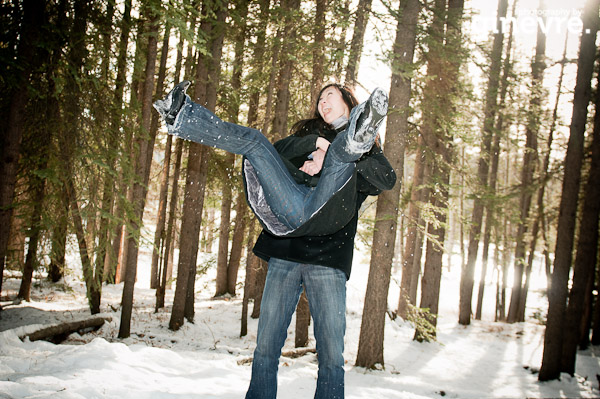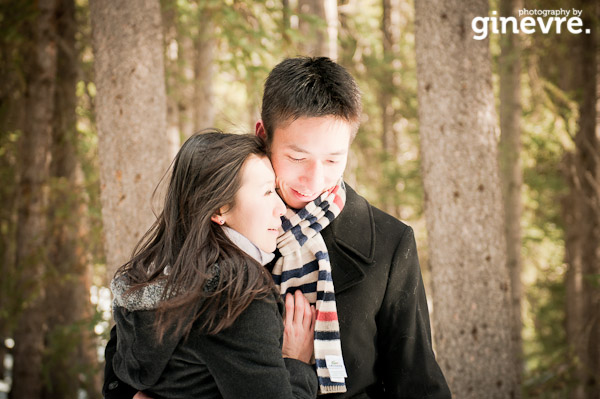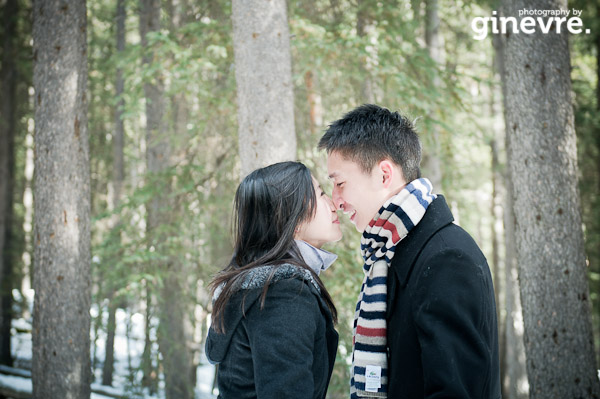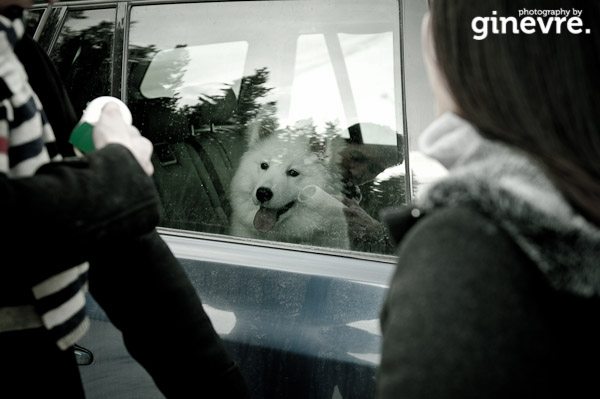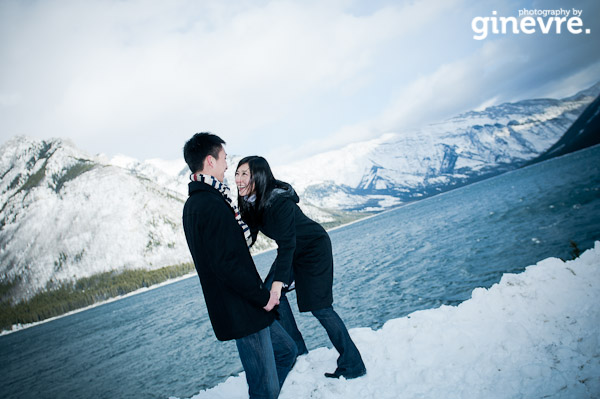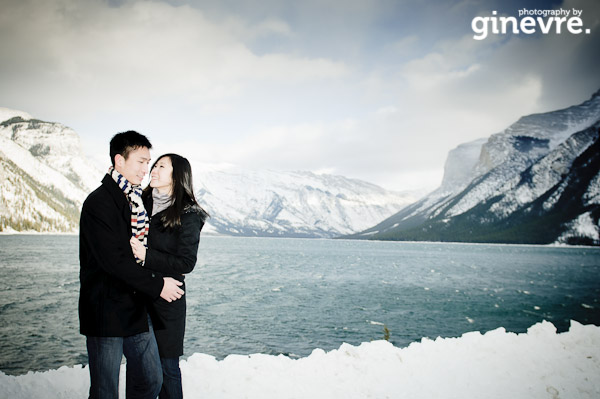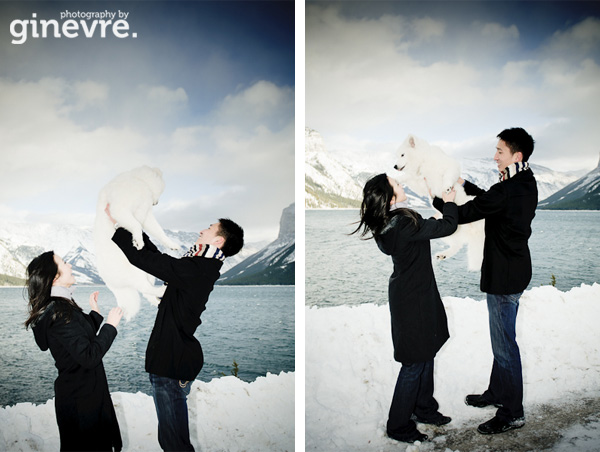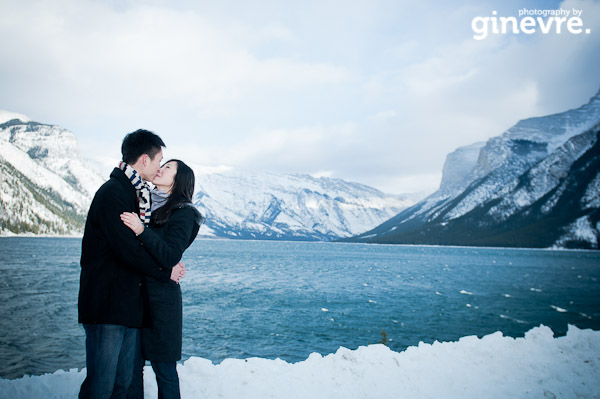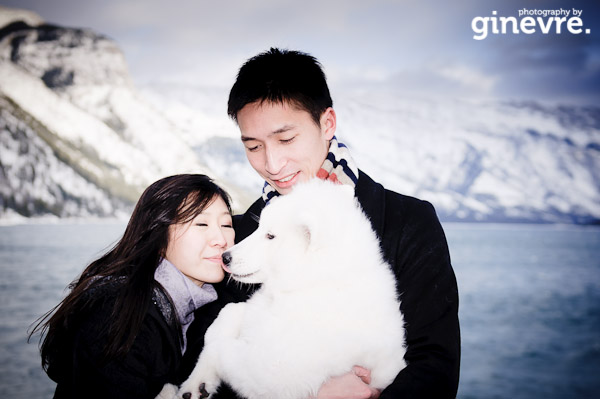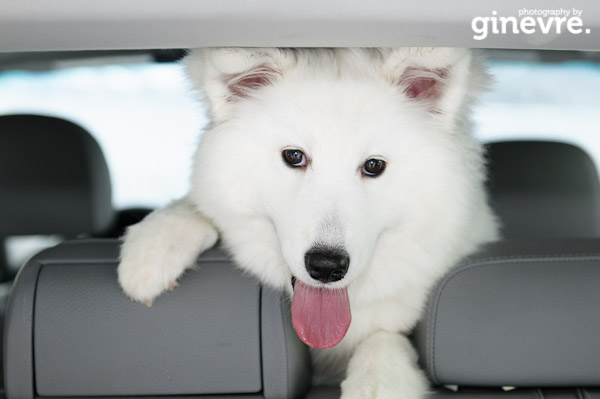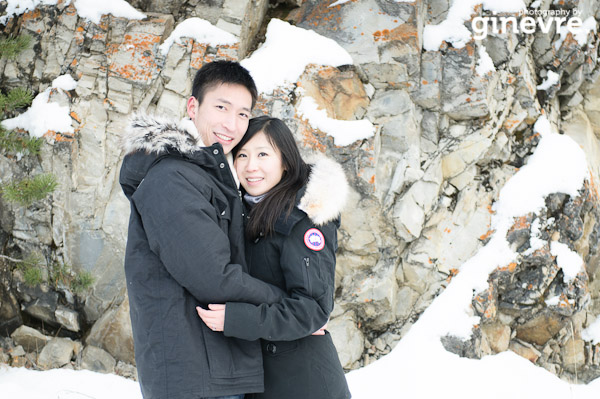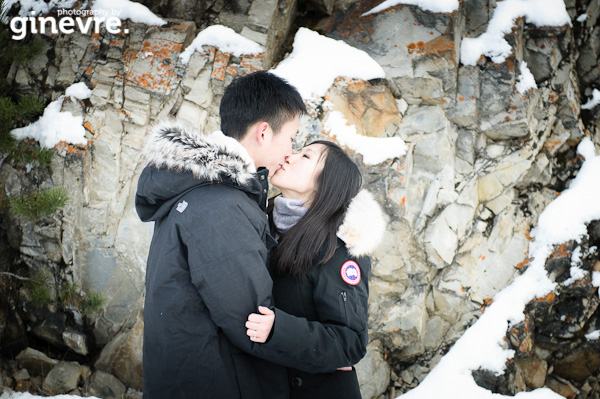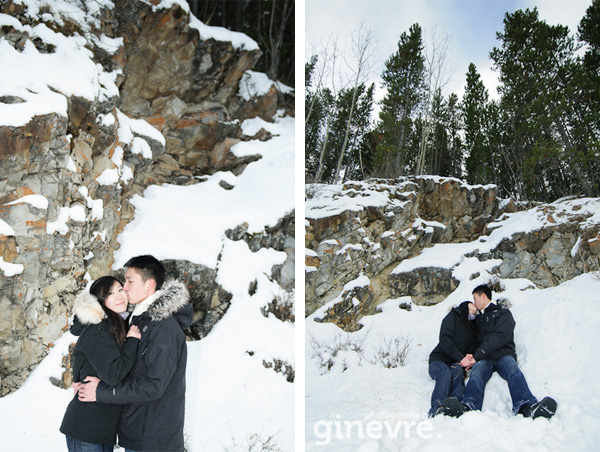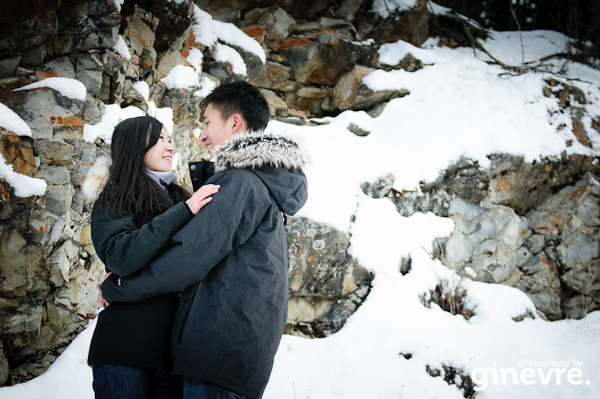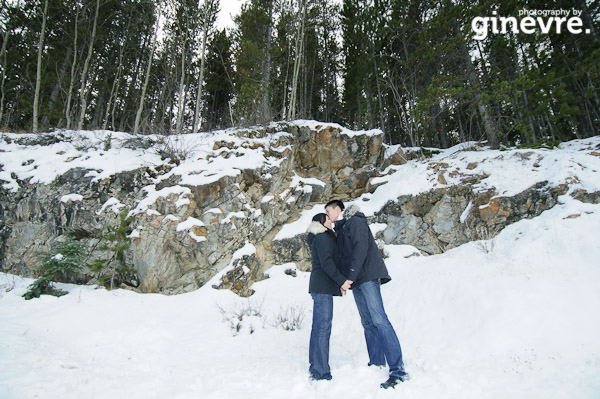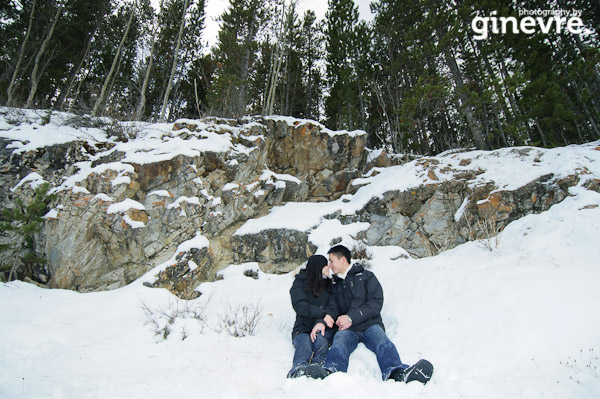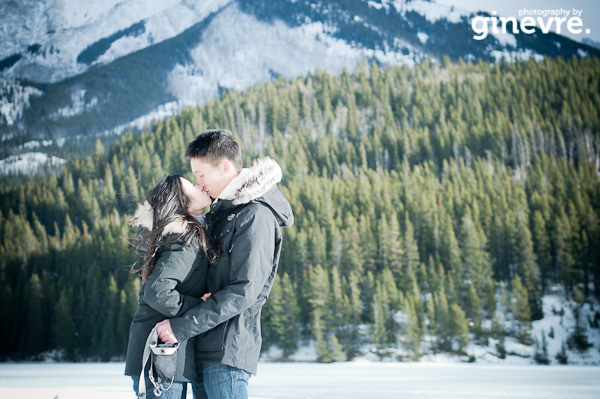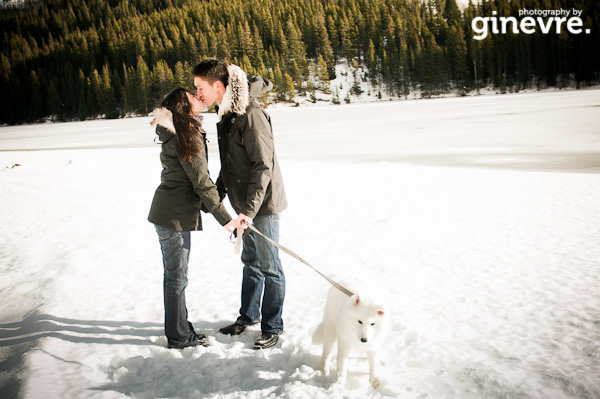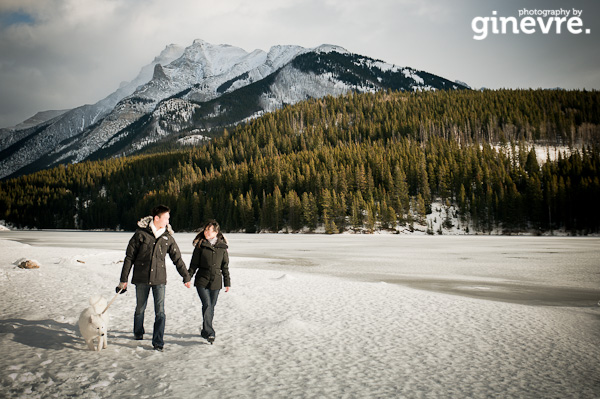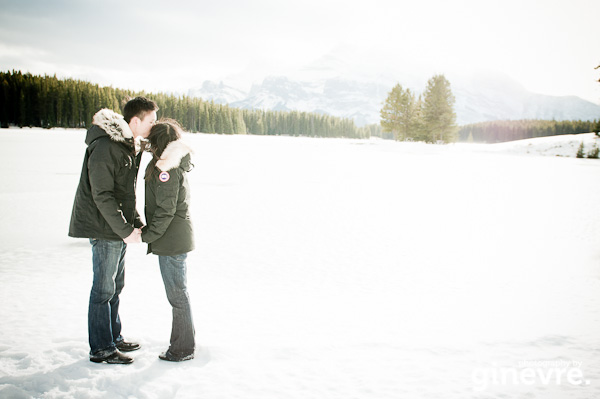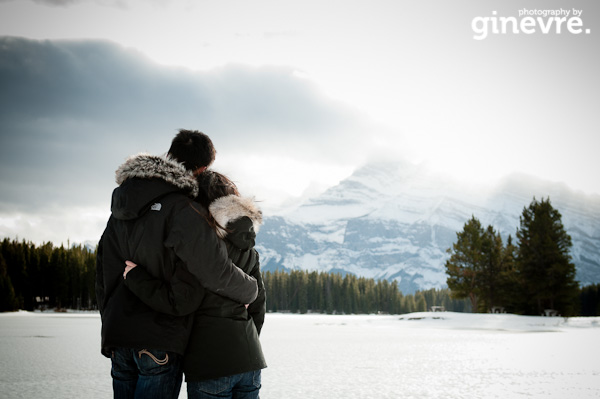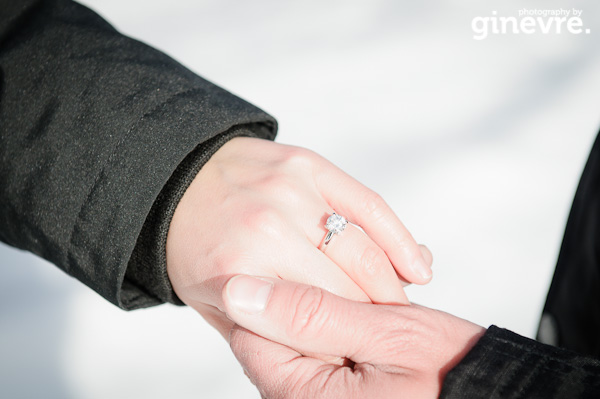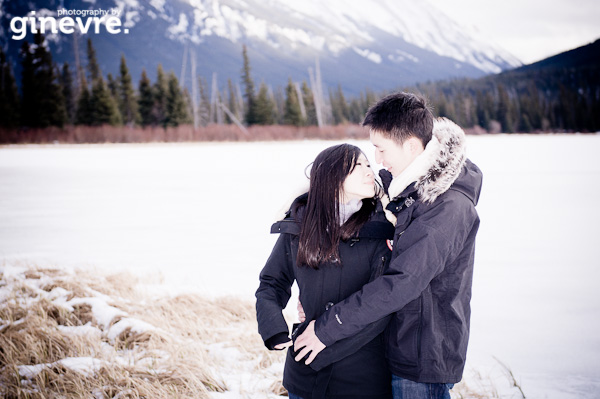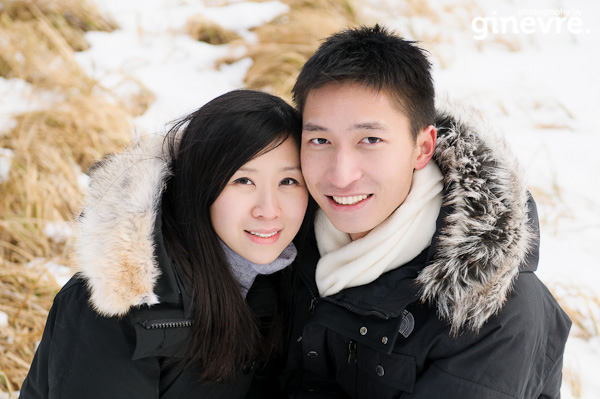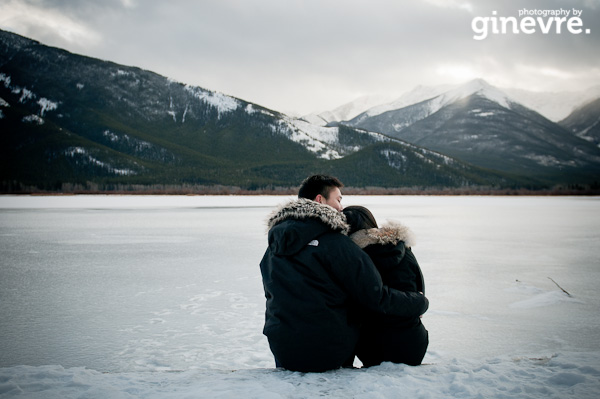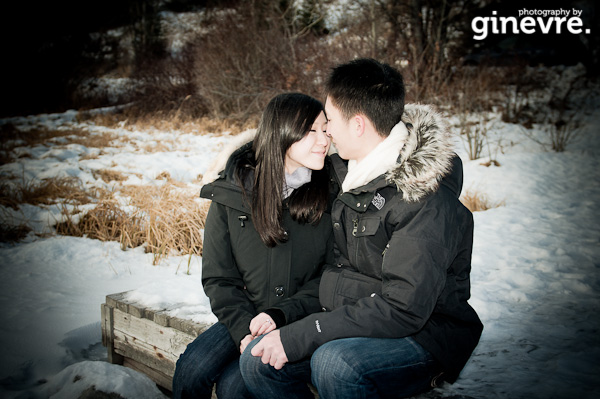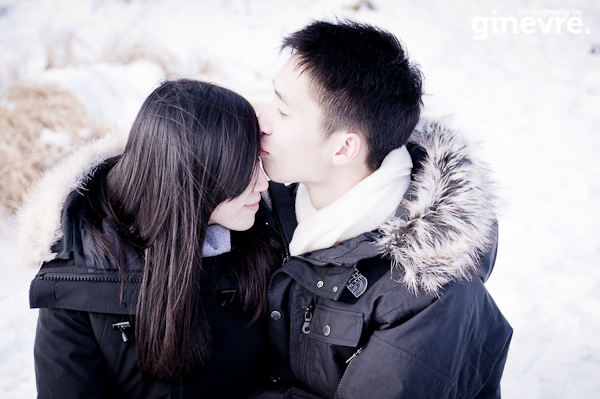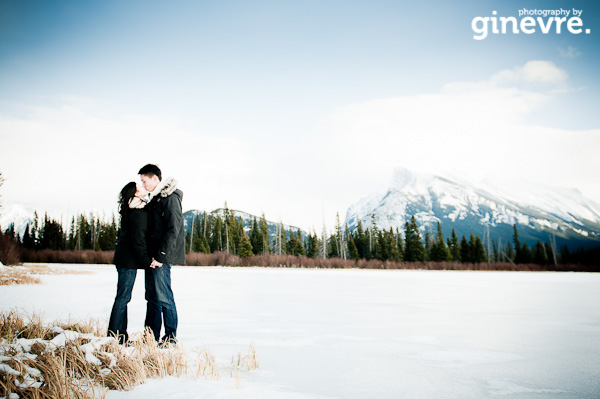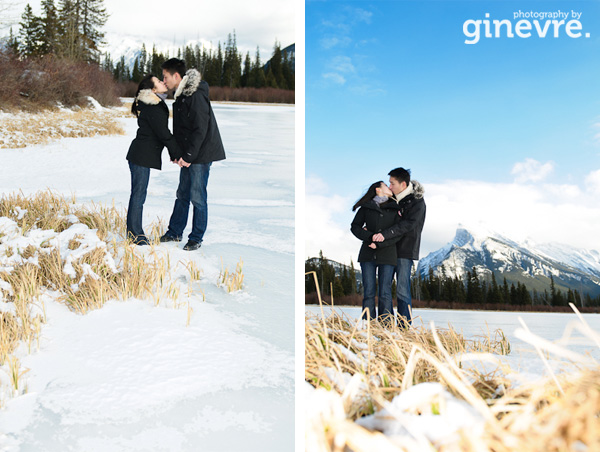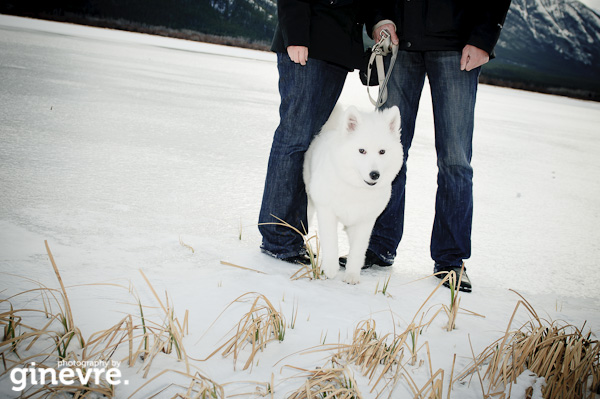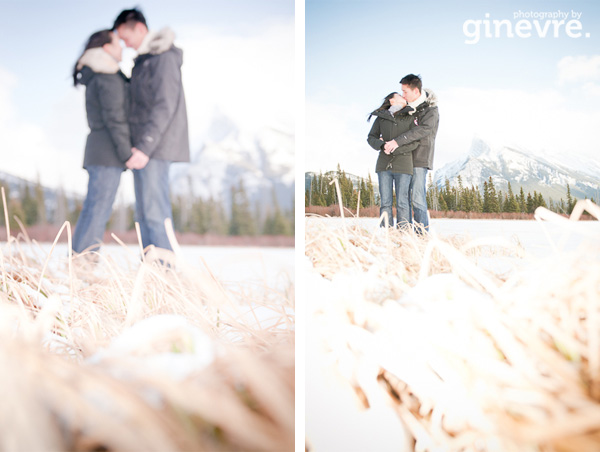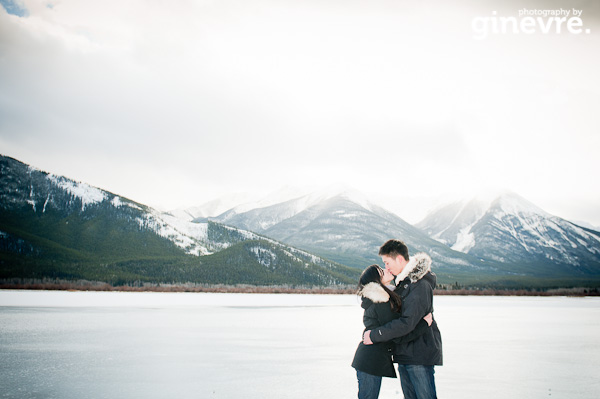 If you'd like your own winter portrait session, get in touch with me. I love to shoot in winter; there are no crowds and the snow-covered mountains and trees make for amazing photos.
Ginevre.